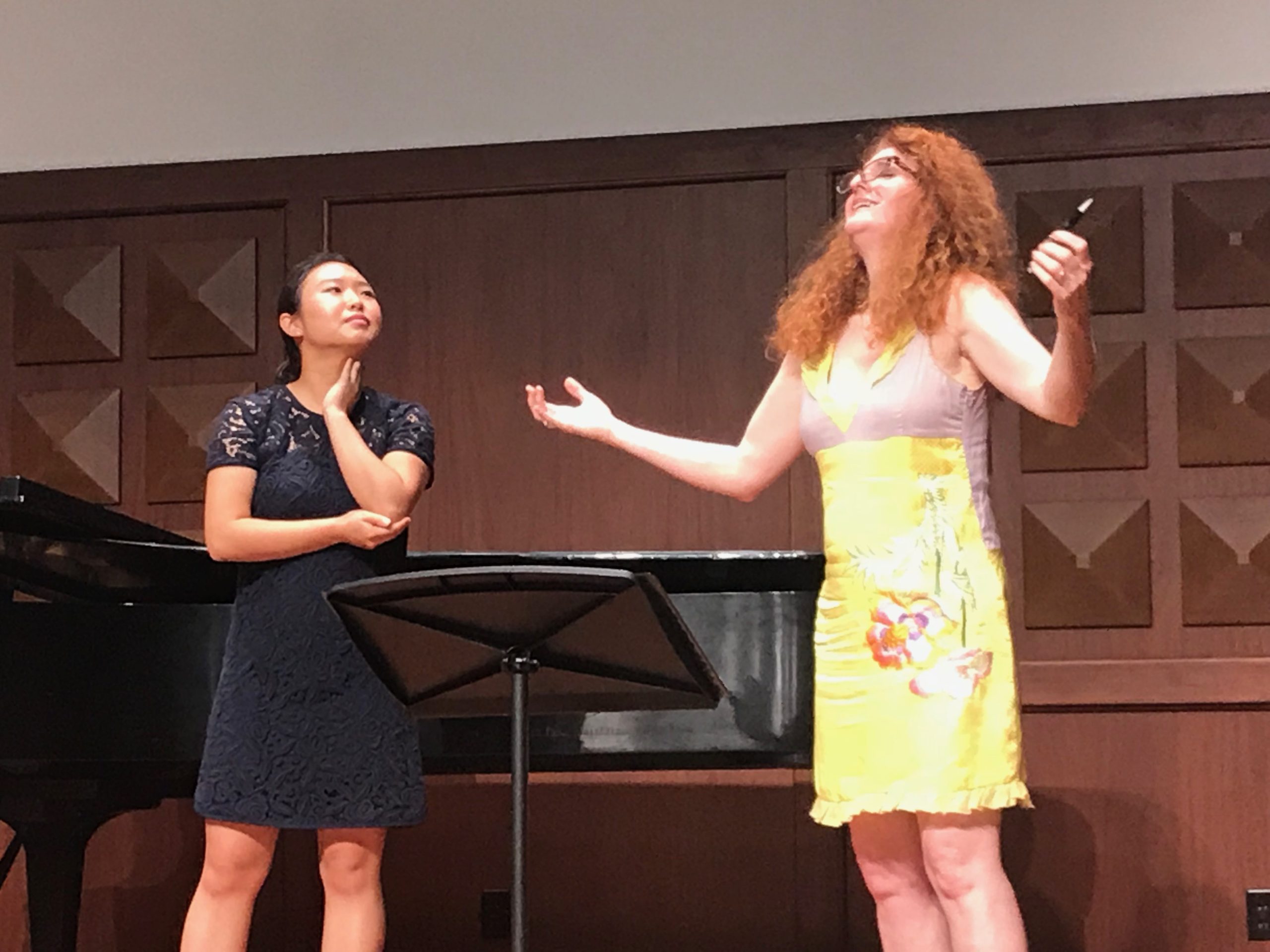 I have been teaching on and off in between and during engagements for the past 30 + years. Those students were satisfying, in that we would do a whirlwind of lessons in a few days, or they would come stay with me where I was singing, and we'd hash through as much technique as they could muster in the time we had. I'd throw a lot of ideas at them to work on when they got home, give them tools to know HOW to do that work, and then see what stuck. I am happy I have been able to help countless singers to reach their goals who are now working full-time as musicians. (…And sometimes, help define their goals!)
In the past 5 years, though, since I have been home a lot more, I have been able to be more constant with local and online students and develop what is starting to resemble a studio! It has started me thinking that I would like to actually be involved with or developing a young artist program here in Italy, a long-time dream of mine. I have been blessed with such wonderful teachers, coaches, conductors, etc, that it would be a shame for that information to die with me. Everyone wants to "come to Italy to study opera!", and most conservatories here do not have adequate programs nor many valid teachers because of the bureaucratic way professors are chosen. (Don't ask!) So I am exploring ways to be able to provide the type of program that *I* took part in (Merola/Adler Fellowship) when I was studying, in order to give students at least the minimum of skills they need to start to go out and do auditions.
My main complaint in Italian state conservatories, besides dismal technical knowledge, is the dearth of performance opportunity for students here in the land of Opera. Most Italian conservatory students, like many of their cohorts in different countries, will not have taken serious acting courses, learned roles, and gotten their butts up on stage by the time they have graduated. I don't intend to start a grand opera company; but with a small space, a pianist, a couple of drops or panels, and some judicious use of existing wardrobe and scarves, you can do a heck of a lot to introduce opera students to what it means to sing an entire role onstage! So watch this space for what will be coming up for me as a teacher. I am hoping to be able to invite foreign (and Italian!) students to a valid and sound program here in Piemonte sometime soon!
In the meantime, I give private lessons and public masterclasses, adjudicate competitions, and take part in two summer programs, one in SULMONA (COSI, online this year because of the pandemic) and another one in NOVAFELTRIA. If you are interested in taking part, please check out their websites!
For more information on my thoughts on singing, keep your eyes peeled to this page – I'll be adding ideas here soon.